Job openings
Digital Marketing Intern
This role is for an aspiring digital marketing intern seeking to dive right in and learn what it's like to run the marketing for a digital brand. You will be taking on the primary responsibility for overseeing the digital marketing for our agency.  You will work directly with the founder and CEO in creating the voice for our brand to the marketplace. It is a unique opportunity for an ambitious story teller and digital marketer. Learn more about this opportunity below.
From our CEO
Our mission is to be the experts in marketing and sales alignment and the masters of the message. We provide the best customer results possible and deliver the WOW factor through our services.
Digital Marketing Intern Opportunity
This is a unique opportunity to make an impact for not only our agency, but for you on your career. This is an opportunity of a lifetime. You will gain skills that would normally take years to acquire. It's not for the faint of heart but I promise you it will be rewarding and fun.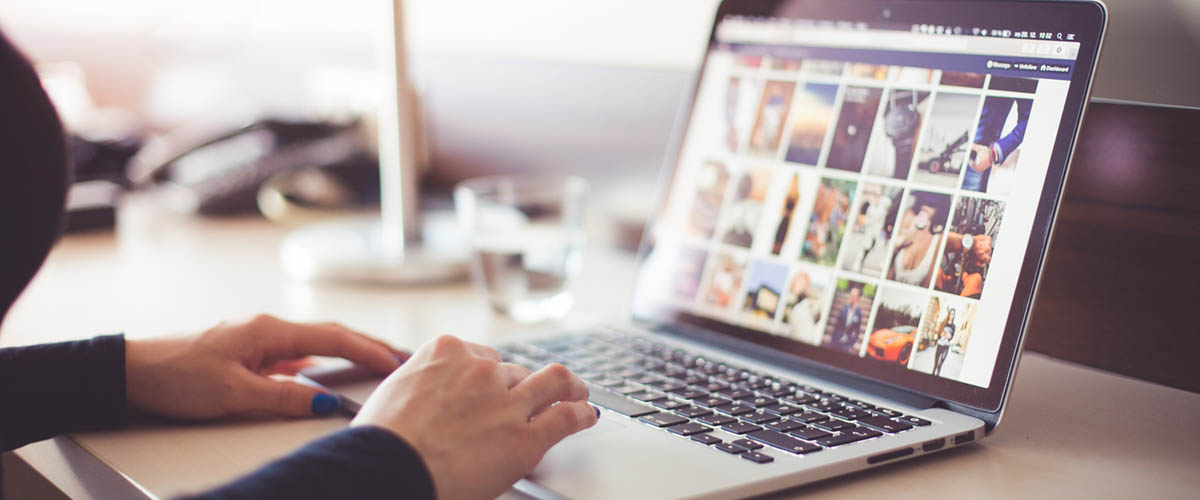 You are someone who knows what they want and where they are going but desires some strong mentoring and opportunity to apply things they learn. You can work independently but want to be part of a team. You're a quick learner, fantastic multitasker, and and your research skills off the charts. You are looking to be in the top 10% of digital marketers out there but need lots of experience after being in school for what feels like a lifetime. If that is you, read on.
Job Responsibilities
Digital marketing Intern General Duties
Assist CEO and Marketing team in their daily activities
Research and apply SEO/SEM best practices for our website
Assist with retargeting campaigns of online traffic (Google/Facebook)
Develop and execute strategic marketing plans of the agency
Track and report digital and website analytics
Improve and build our online lead generation campaigns
Create and monitor targeted monthly newsletter
Social Media
Design, build, and maintain our social media presence
Create, organize, & monitor paid social media campaigns
Update social media accounts regularly
Help strategize and find new ways to increase our social media exposure for our Facebook and Instagram profiles
Create creative content for social media accounts
Manage and coordinate marketing content calendar
Design content and posts as needed
Work with our design team and vendors to produce high quality content for our website, blog and social media channels
What we are looking for
We are looking for a young, dynamic, positive, outgoing, college/university junior or senior (or even fresh out of school, but you have little or no experience required to get a job as a digital marketer). You are seeking an incredible opportunity to be the internal digital marketing intern for our boutique digital marketing agency that is located in the heart of Cincinnati, Ohio.
You care about details and you take pride of ownership in your work
You are highly creative and a gifted communicator
You are a master multitasker (a must)
You desire to be around high performing professionals and can't wait to show off your creative talents
You can take direction and quickly apply new learnings in a fast paced environment
You have have a great work ethic and are motivated to work hard
Skills and Experience
We are looking for someone who has developed skills in school and in previous work / internships that how a proficiency for digital marketing, content writing and graphic design skills. You have training, certifications, or experience in common tools used for digital marketing. We know you are doing an internship to learn, but much of skills and experience we are seeking below are available to learn for free, online. You will be expected to invest your outside of work time to learn these skills if you already haven't. Don't be discouraged if you don't already know these tools, but you MUST get this knowledge to work here.
Proficiency in Google Analytics, Google Ads, Google My Business, Facebook Ads, and/or Facebook/Instagram page management
Highly skilled in the use of Microsoft Office (Word, Excel, PowerPoint) or Apple/Google equivalents.
Strong knowledge of Instagram, Facebook, YouTube, Twitter a must. You are familiar with Snapchat, TikTok, Pinterest and have these apps on your phone as you read this.
Experience working with email marketing platforms like MailChimp or equivalents.
WordPress basics are very important
Keyword research experience nice to have
Creative skills are a must. Knowledge of graphic design principles and concepts are important. Training and experience with Adobe creative suite or equivalent is a bonus
Experience with social media management tools like Buffer, HootSuite, or Later is a strong bonus
Experience using virtual meeting tools. (Google Meet, Zoom, Microsoft Meetings, etc)
Requirements
You are pursuing a Bachelor's degree or equivalent with a 3.0 GPA or higher
You must be highly motivated to succeed. Don't quit attitude.
Did we mention, you must be super creative and energetic
Strong computer skills is a must
Strong email and written communications skills
Must be a superb and OCD about spelling, grammar and reading comprehension.
Own and know how to use a MacBook Pro
Strong grasp of the English language

Large personal social media following a plus*

Solid understanding of technology and current social trends

Strong written and verbal communication skills a must

Natural knack for words, experience writing ad copy is not necessary (we will teach you) but is a plus
Benefits
Lots of freedom- what you put in is what you will get out

Opportunity to gain a position with the company after the internship

Opportunity to participate in networking events and company meetings

Opportunities to take responsibility and grow professionally
Application Deadline
This intern opportunity is currently open. If you are interested, the next step will be a video call interview.
Location
If selected, we have fully remote internships for out of state applicants. In addition, for local Cincinnati applicants, after a 30 day of mostly in office work, you will be working hybrid (remotely 65% and expected to travel to our office in Cincinnati Office at least once to twice a week, 35%.)
Availability
Initially, this will start out at 25-30 hours per week for the first 30-45 days. Then is will transition into 30-40 hours a week, 5 days a week.
Digital Marketing Skills You Will Be Obtaining In This Position
Paid Advertising (PPC)
You will be trained and guided on best practices in understanding and managing PPC campaigns. You will also learn the valuable skills around building ads that convert.
Social Media
Content creation for all our social media channels. You will be getting hands on skills and expertise on all aspects of social media management and marketing.
Audience Analytics
Research audience analytics to determine demographics, targeting opportunities, and behaviors to turn viewing behavior data into meaningful insights for marketing.
SEO
Learning the fundementals of search engine optimization and how to apply to our website and content. You will work with our SEO team and manage our SEO/SEM efforts.
Copywriting
You must have excellent copywriting skills for this position. Strong grammar and spelling skills are a must. We will help and guide you with marketing vision.
Tech and Systems
You will be exposed to key technology and systems that we use daily to run our business. These systems are key to the success of many businesses.
WordPress CMS
 You will receive training and hands on experience in creating, using and managing a website using the WordPress content management system. 
Email Marketing
You will be learning about email marketing platforms and more importantly skills around building email lists, segmenting and email marketing strategies.