Full Service Digital Marketing Agency
When you absolutely, positively need results from your marketing efforts choose Everzocial Digital Marketing Agency.
 Everzocial | Digital Marketing Agency
Everzocial is a full service digital marketing agency specializing in web design, SEO , PPC, and social media marketing to grow your business and your revenue. We're different because we apply the techniques of internet advertising through a creative lens that's rooted in our experience in traditional advertising. And since we're not just one type of specialist, but many types of specialists – all under one roof – you can be confident that you'll get an approach tailored to exactly what you need for your business.
Our marketing team is well-versed in the nuances of digital and traditional media. We offer a diverse portfolio suitable for different business needs, no matter how big or small your company may be. Our roadmap can take you from developing an MVP to testing market viability while providing ongoing support on retainer basis so that as your advertising campaign grows, we grow with it!
We're there for you from the beginning to end. Whether it's developing your business strategy or implementing a marketing campaign, we have something for everyone with our tailored solutions and custom quotes. If one-size fits all doesn't work, try us instead!
Choose From a Wide Variety of Services That Fit Your Business's Needs
Did you know that nearly three quarters of Americans go online every day? Not only that, but 43% go on more than once a day and 26% are online "almost constantly."
There are 89% of Americans who go online at least once a day, and 31% who go online almost continuously. Developing a digital strategy for your business will help you build a brand, provide a great customer experience that will also bring you more potential customers, and more.
Web Design Services
First impressions matter, and your website is often the first point of contact with you. This means your website should not only be informative and well-designed, but also engaging and persuasive. That's where our team of web design experts comes in.
Search Engine Optimization
People are searching for what you have to offer but your website isn't showing up in the search results. That's where we come in. We'll help you optimize your site so that it appears higher in the search results and people can find you. 
Social Media Marketing
Fasten your seatbelts and prepare to blast off to the social media stratosphere! It is our mission to help your business reach its potential and maximize its presence online. You can't afford to wait. The new age of social media is here now.
eCommerce Website Design
Interested in growing your online retail business? We offer eCommerce website design and development services. Using the latest technology, we create user-friendly, fully customizable websites.
Paid Advertising Management
Today's hyper-competitive landscape demands data-driven decision making. It's where PPC comes in. With pay-per-click advertising, you can reach your most qualified audience where they are already looking.
Marketing Strategy
When it comes to marketing your business online, most small businesses feel a little lost. Despite knowing you need to act, you aren't sure where to begin. We can help! The Everzocial team specializes in helping small businesses grow online.
RECOGNIZED AS A
TOP DIGITAL AGENCY BY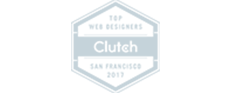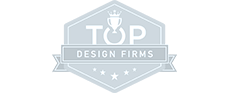 Digital Marketing Agency Services That Grow Your Revenue
Everzocial is a full-service digital marketing agency that has been successfully serving its clients for over 12 years. The key to consistently delivering results lies in our experience.
From Search Engine Optimization to Pay-Per-Click and retargeting ads; copywriting to online marketing strategy; web design and development to analytics and more, we have you covered. We love what we do and are committed to leveraging our skills and talents to help your business grow! Your success is our success.
I can't say enough about how Everzocial helped our business. They cleaned up our underperforming PPC ads and created a state-of-the-art ecommerce website for our business. They designed a stellar email marketing automation for new sod clients, and revamped our social media.
We've had many other companies do our marketing. Kevin and his team actually took the time to get to know us, what we do, and how we do it in order to make us stand out. Our profits have increased by 30-40%, year-over-year, and now we are able to invest in our business.
I recommended Everzocial to anyone who needs a reliable partner to help grow their business in this ever changing online world of ecommerce and digital marketing initiatives.
It's rare that you come across standout talent like Kevin McGrew and the team at Everzocial.  They are ridiculously efficient and there is nothing that I can't throw at them that they don't have a creative solution for.
Everzocial has worked with us for the past 5+ years and has become a trusted advisor. From our logo design, to website, marketing for our men's conferences and social media, Kevin and his team are the best at what they do.
Their ability to juggle multiple projects is unlike any I have seen before and their expertise has made a dramatic difference to the productivity level of our team. As a marketing expert and creative strategist, Kevin and his team earn my highest recommendation!
I first met Kevin as my private practice began to grow. I was beginning to embark upon a huge new television adventure. I was struggling to keep up with the current demands of my daily practice and I was in no way prepared for what was to come.
Everzocial turned out to not only help with creating and organizing my practice website, elevating my practice visibility and making it easier for patients appointments, but I was also able to make a smooth introduction into the TV realm.
Kevin not only was incredibly professional but moreover very personal. Kevin makes it a priority to have a personal understanding of his clients businesses and capture the essence of who you are and your vision in order to reach your goals.
Let's Get Started
Ready to make a real change? Let's discuss your project!